Cherry Almond Butter 170g
SKU
873-BO-BU-SM-12-JA-170
This naturally sweet and delicate Cherry Almond Butter is a perfect blend of roasted almonds and wholesome cherries. It's so simple and so tasty!
INGREDIENTS: almond nuts (88%), dried cherries (7%), coconut oil, cherry powder (1%).
ALLERGY ADVICE: almond nuts. Not suitable for tree nut allergy sufferers. May contain traces of peanut.
USE AND STORAGE: Once opened, consume within three months. Oil may naturally separate – just stir it back in. Store in a cool and dry place.
BENEFITS:
Vegan & Kosher friendly
100% Natural, Gluten Free
Good Source of Protein and High in Fibre
No Added Nonsense
No Palm Oil
PRODUCT APPLICATION:
Enjoy this smooth Cherry Almond Butter on its own, stir it into porridge or add a spoonful to your smoothie.
CERTIFICATIONS:
Vegan & Kosher certified.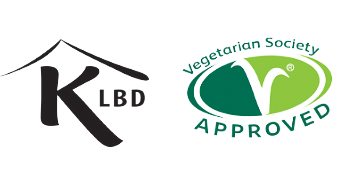 NUTRITION
Per 100 g/Per 25 g
Energy 2454.9 kJ 586.9 kcal /613.7 kJ 146.7 kcal
Fat 50.54g/12.64g
Saturates 6.93g/1.7g
Carbohydrate 22.6g/5.65g
Sugars 9.67g/2.42g
Fibre 10.92g/2.73g
Protein 19.8g/4.95g
Salt 0.0g/0.0g